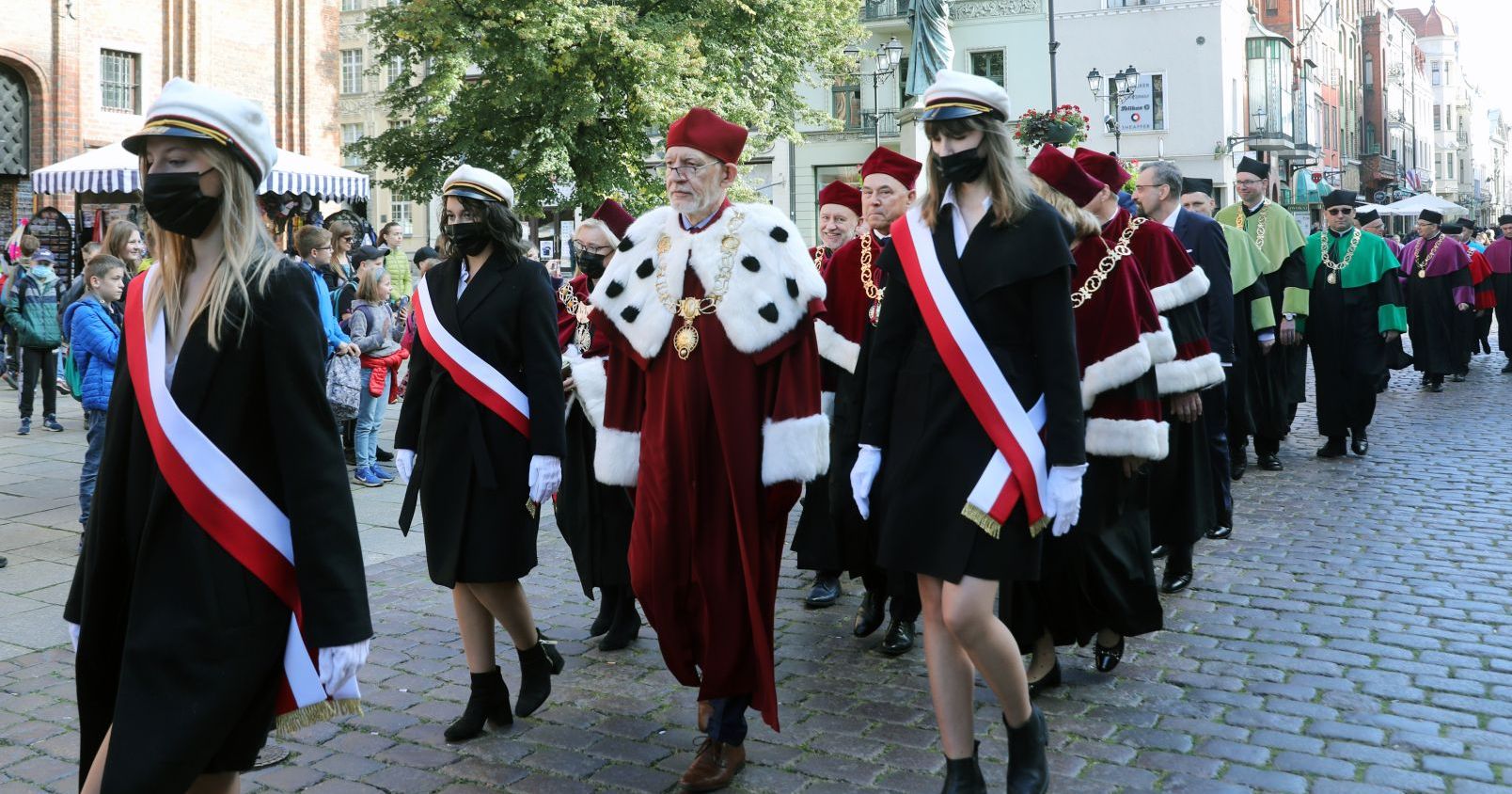 Campus life
Inauguration of the academic year
— Editors
The awarding of an honorary doctorate to Professor Hanna Suchocka at the Nicolaus Copernicus University in Toruń will mark the inauguration of the 2021/2022 academic year, which will take place in a hybrid formula on 1st October.
The ceremony, which will begin at 11:00 am in the NCU Aula*, will be broadcast on the NCU TV webpage.
The opening speech by Prof. dr habil. Andrzej Sokala, NCU Rector, will be followed by matriculation, i.e., the symbolic introduction of the first-year students to the academic community. Our community will also be joined by pupils beginning their education at the Academic High School.
One of the highlights of the ceremony will be the awarding of an honorary doctorate to Prof. Hanna Suchocka, a highly regarded lawyer affiliated with the Adam Mickiewicz University in Poznań, who is also known for her political activity - Prof. Hanna Suchocka was a member of the Sejm several times, in 1992 she became the first woman in the history of Poland to hold the office of Prime Minister of the Republic of Poland, and was also Minister of Justice and Attorney General. For many years she has been actively involved with the University of Cracow, especially with the Faculty of Law and Administration and the Faculty of Theology.
The ceremony will be highlighted by the keynote lecture by Prof. Hanna Suchocka entitled 'The evolution of the concept of constitutional identity'.
The start of the academic year will also be an opportunity to award the titles of the Best Graduate, Best Student and Best Student-Sportsperson, as well as Best AHS Student of the past 12 months.
On 14 October 2021, at 7 p.m., a mass will be held in the Holy Spirit Academic Church in Toruń for the intention of the 2021/2022 academic year.
* Admission to the Aula by invitation only.