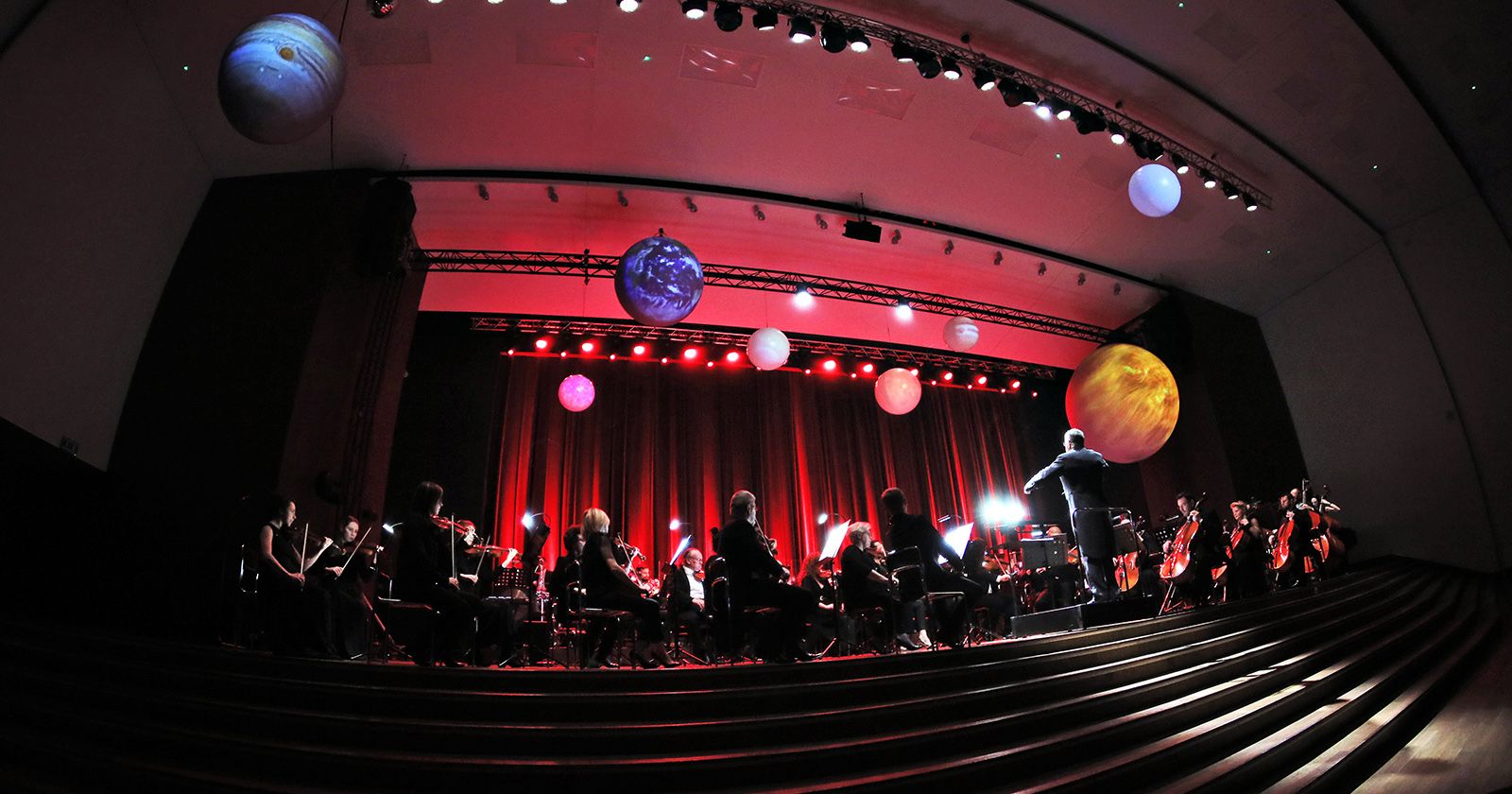 Culture
Music and the Cosmos
— Editors
This year's University Day concert was full of cosmic references. On February 18th, just a day before the 550th birthday of Nicolaus Copernicus, the Toruń Symphony Orchestra under the baton of Lithuanian maestro Dainius Pavilionis performed in the NCU Aula.
The concert featured the following compositions: R. Strauss – Thus Spake Zarathustra, Op. 30, I Introduction: Sunrise; L. van Beethoven arr. J. Kowalewski - Moonlight Sonata; A. Wesołowski - Composition for the 550th anniversary of the birth of Nicolaus Copernicus; G. Holst – The Planets, Op. 32.
The tradition of concerts for the University Day was started by Bożena Jankowska, founder of the NCU Academic Choir. During the first concert on February 19, 1984, W. A. Mozart's Mass in F Major was performed in the Foyer of the Aula, together with the Chamber Orchestra of Toruń under the direction of Zbigniew Staniszewski. Subsequent concerts honoring the occasion were held in the Great Hall of Artus Court or in the Academic Church of the Holy Spirit in Toruń.
The Toruń Symphony Orchestra, founded in 1979 as the State Chamber Orchestra, has been creating a space between music and the emotions of listeners for 43 years. It has been continuously and dynamically developing its activities, with successes that inspire new and ambitious goals. It has played about three thousand concerts at home and abroad. Since December 2015, the new seat of the orchestra has been the Cultural and Congress Centre "Jordanki". Currently, the orchestra's director is Przemyslaw Kempinski.