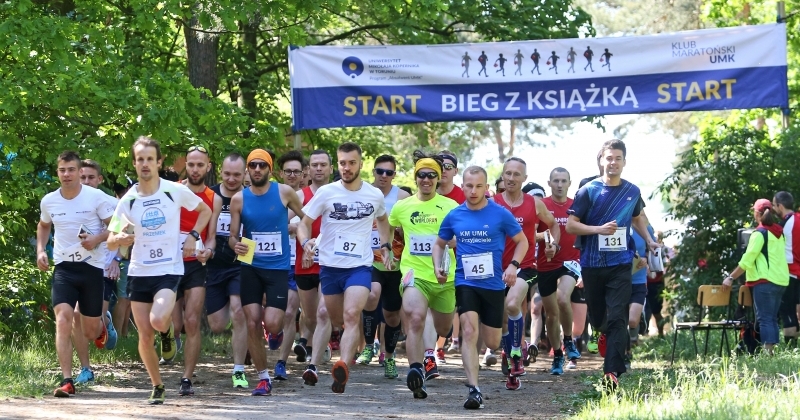 Sports
Run with a Book
— Editors
Sixth Run with the Book Passus Tyrmand will take place on Saturday, October 3rd, 2020 in the forest near the University Campus in Bielany in Toruń. The event is amateurish in nature.
The year 2020 was declared the Year of Leopold Tyrmand, hence the main theme of this year's edition of the run.
The event will include the main run (due to the sanitary regime there will be no relay race). The distance will be 4,280 km (passus to the power of "Dziennik 1954", i.e. 1.48 meters to the power of 2 x 1954).
All contestants will run with the book in hand (minimum book weight is 100 grams). The runners who complete the run with the book by Leopold Tyrmand will take part in a special classification and will additionally receive NCU cosmic socks. In the classification "with Tyrmand" the result will be calculated using an algorithm taking into account the time of the run, book parameters and a special conversion factor, which will be revealed just before the start of the run.
Only registered participants will be able to take part in the run.
The organizer of the run is the NCU Alumni Programme.