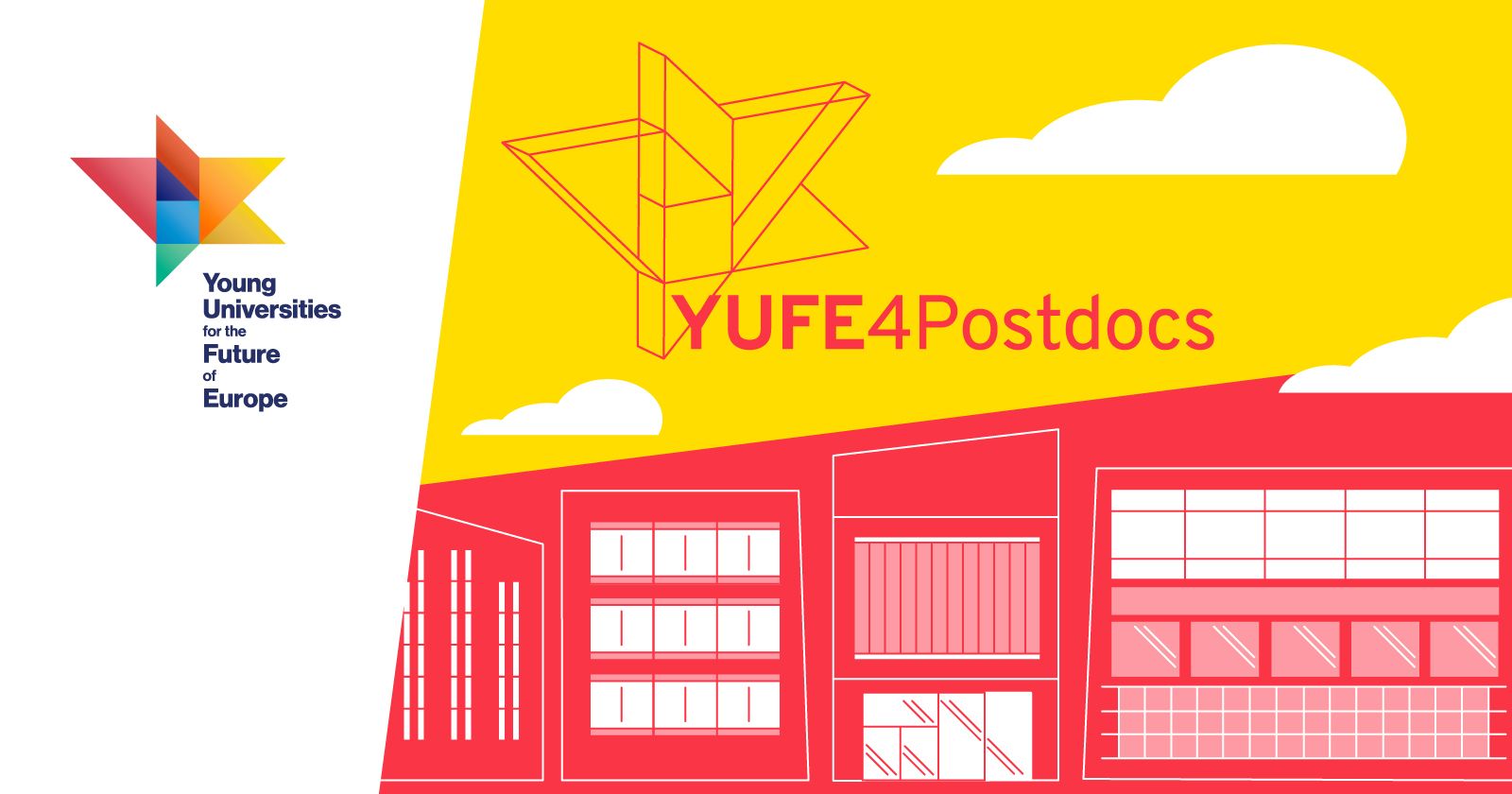 Campus life
YUFE training programme for Postdocs
— Editors
The YUFE universities are proud to announce yet another significant step in their journey towards becoming a true European University. Recently approved with an excellent score of 97/100 in the highly competitive MSCA Cofund call 2022 of Horizon Europe, YUFE4Postdocs is bound to take off in January 2023.
This ambitious and novel training programme fuels the R&I agenda of the alliance and will recruit, host and train no less than 51 postdocs in various disciplines. These will be invited to define and develop their research projects under the umbrella "urban opportunities and challenges within YUFE focus area's: sustainability, digital society, citizens wellbeing and European identity". They carry out their projects in full autonomy, anchored in a YUFE host university of their choice. As architects of YUFE's research ecosystem, they will also foster research collaboration with a co-host in a partner YUFE university. Attractive 36 months positions will be offered in all of the YUFE universities following two open calls, a first in April and a second in October 2023, attracting candidates from Europe and beyond.
YUFE4Postdoc intends to set a new standard for research training within the alliance and even beyond - says Anne Adams of the R&I Department of the coordinating entity University of Antwerp. It will furthermore deliver impact for cities, regions, communities and people by producing high qualitative science with societal relevance on short or longer term. And of course it will also have an impact on the lives of the appointed researchers. With YUFE4Postdocs, the YUFE universities and their partners in cities and regions want to train 'future proof' researchers. These are open-minded knowledge workers, who can build careers inside and outside the university.
YUFE4Postdocs is novel and ambitious:
in its selection procedure, building on more qualitative research assessment principles and involving non-academic stakeholders while being fully aligned with the Marie Sklodowska-Curie actions' spirit;
in its comprehensive training programme that, in line with YUFE's mission on inclusiveness and societal impact, fosters skills development for interacting with and responsiveness to societal stakeholders and for a mindset towards open science and innovation. Ten city councils and six business organization will contribute in training development and in mentoring or finding mentors for the researchers, in a degree and intensity as the postdocs deem fit for their project.