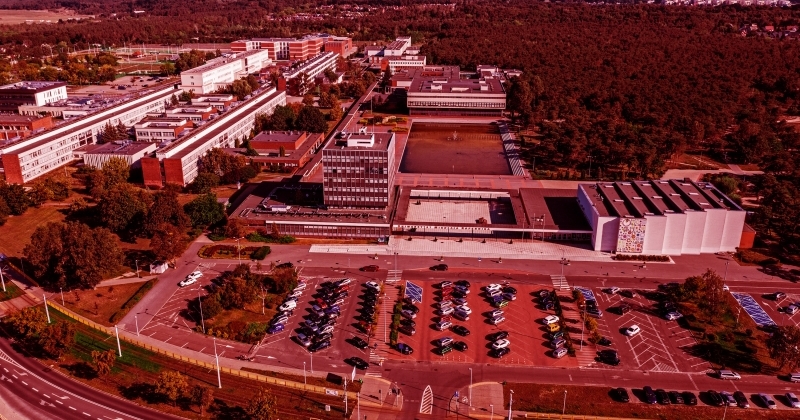 Campus life
Announcement by the Rector of NCU
— Editors
Ladies and Gentlemen, in connection with the decision of the Government of the Republic of Poland to introduce special restrictions on the operation of higher education institutions located in the so-called red zones, I kindly inform you about the new rules of functioning of the University from 19 October 2020 until further notice except for points 1 and 3, which will take effect from 17 October 2020.
All teaching classes of a theoretical nature, student work placements and internships, and physical education classes conducted at both campuses of our University will be taught remotely.
Some practical classes may be provided on-site at the Faculty of Chemistry, the Faculty of Physics, Astronomy and Informatics, the Faculty of Biology and Veterinary Sciences, the Faculty of Earth Science and Spatial Management, the Faculty of Fine Arts and the Faculties of Collegium Medicum. The final decision on this matter will be taken on Monday 19 October.
All special events (matriculation ceremonies, initiation ceremonies for first-year students), cultural events (concerts), and sports events are cancelled. The facilities of the University Sports Center and of the Academic Centre for Culture and Art will be closed.
All outgoing visits abroad by employees, doctoral students, and students of our University are suspended until further notice.
Academic teachers will work according to the existing rules. Depending on the decision of the heads of units, the engineering and technical staff will be able to work on a rotation basis.
Librarians will work on a rotation basis according to the previously prepared schedules.
The service staff will work in modified work time according to the rules specified by the Chancellor
The rules laid down above will be contained in the relevant internal acts on Monday 19 October 2020.
RECTOR
professor Andrzej Sokala, PhD