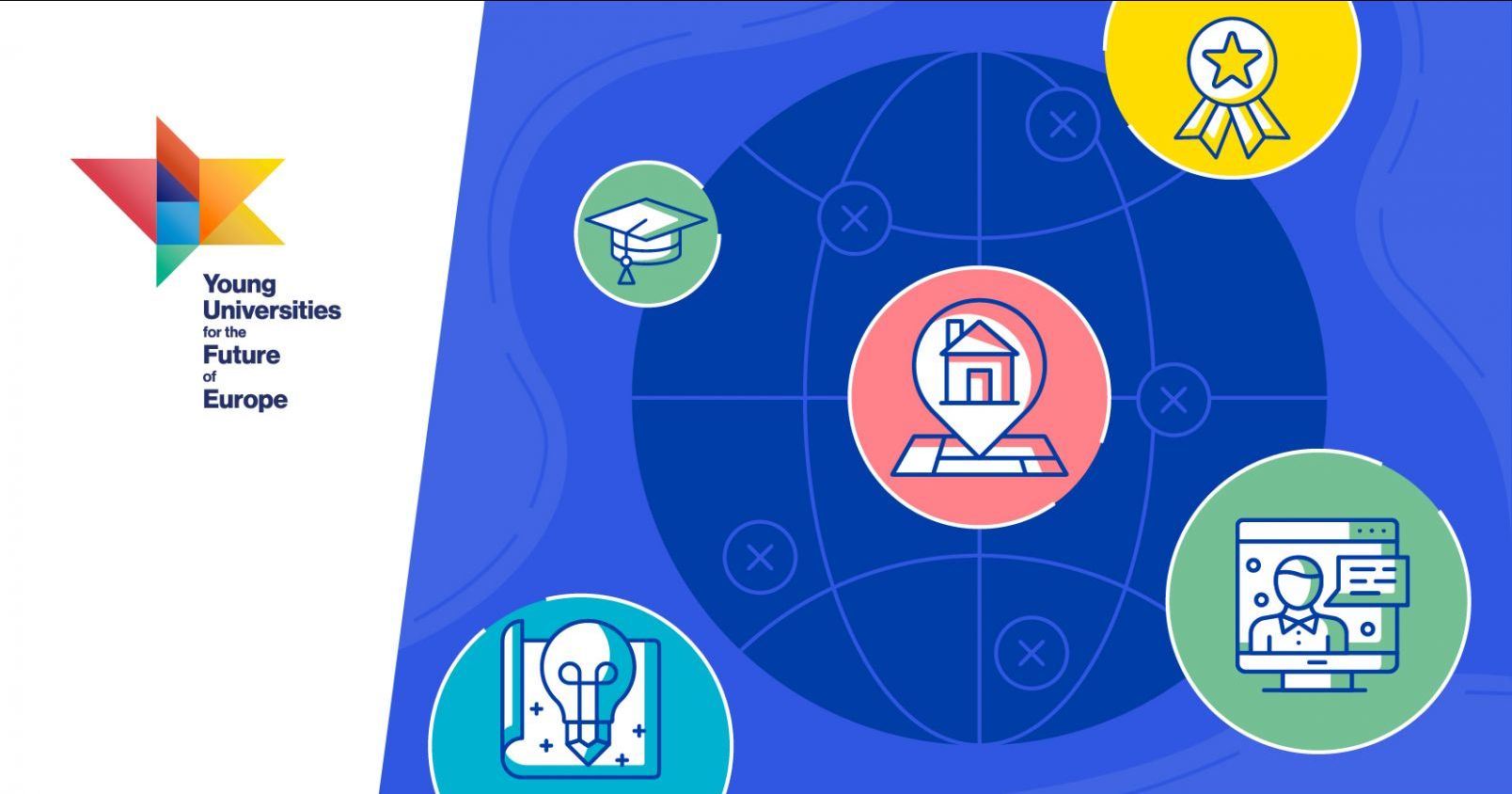 Campus life
Apply now for the YUFE Student Journey!
— Editors
Want to study in an international environment? Take your chances and apply to join the YUFE Student Journey. The deadline for submitting applications has been extended to 20 October.
YUFE gives you the chance to study simultaneously at 10 European universities. You can combine your academic endeavours with language and professional training courses, or participate in civic engagement opportunities such as community volunteering or Help Desks. Becoming part of the YUFE Student Journey allows you to pursue excellence in a personalised way. It is up to you to decide which and how many opportunities to use, but whatever you choose YUFE will certify and reward your engagement.
Application Details
The next YUFE Student Journey application round starts on 16 September 2021. Since this year's YUFE Student Journey is still in its pilot phase, we can only allow a maximum of 45 students from each YUFE university to apply to become a YUFE student. The application period is open for 3 weeks, or shorter in case 45 students from your university have applied. Applications can be uploaded through the YUFE Student Portal › on the renewed YUFE Virtual Campus › until 20 October 2021 CET. When the application period is over, a selection committee will select the final 30 students per university based on their motivation.
All students studying at a YUFE university who are 2nd year bachelor students or higher with an English level of B2 or higher can apply[i] using the application form on the YUFE Student Portal of the YUFE Virtual Campus (don't forget to create an account for the renewed Virtual Campus › first). Candidates will have to upload their details, motivation letter and sign a co-creation agreement.
When writing your motivation letter the following questions must be answered in a maximum of 150 words (for each answer):
What makes participation in YUFE important to you personally and what will you bring to YUFE?
In which way do you think that the YUFE programme will alter your study experience? Provide some specific examples of changes that you expect to happen.
What are your plans after graduating from your university and how can YUFE be instrumental in letting these plans come to fruition?
If you are interested in applying, don't wait! Each partner university can only process 45 applications, 30 of which will be accepted.
With YUFE, you do not only have the opportunity to engage with the expertise of one or two universities, but of ten leading, research-driven institutions. Take this opportunity to bring Europe closer to home and study at 10 young research-intensive universities all over Europe. Enrich your curriculum with the best academic courses, language and professional training courses, and take part in engaging civic engagement opportunities.
Interested? Click and check out the whole YUFE Student Journey offer:
Submit your application via the YUFE Student Portal › (make sure to create your YUFE Virtual Campus account first)
Check out the catalogue on the YUFE Virtual Campus ›
Read more about the YUFE Student Journey:
[i] Undergraduate students from the University of Essex need to have a minimum year mark of 50 in the first year of the course and students from the Universidad Carlos III de Madrid need to have a minimum grade average of 6/10 in the previous academic year.