The NCU's University Library has been supplemented with book self-checking machines allowing users to borrow and return books on their own.
Three so-called 'self-checks' have been set up at the NCU Main Library and one at the Faculty of Economic Sciences and Management Library. These are stations at which you can borrow and return free-access books on your own. In the Main Library, the machines are located on the first and second floors in the free access areas of the collection.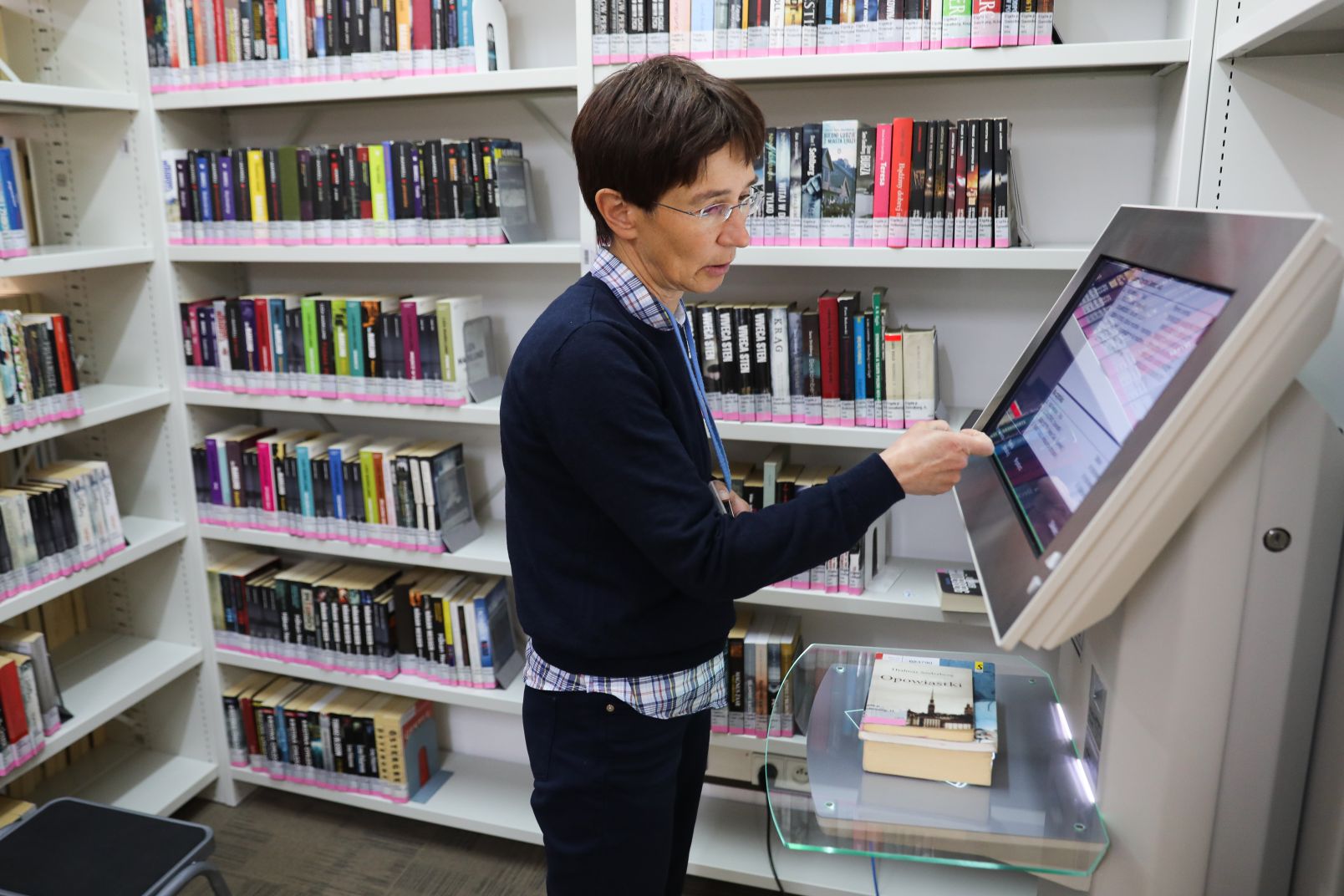 The possibility of picking up requested books and also returning borrowed books after the Main Library's opening hours is provided by two book machines, an internal one located in the entrance windbreak to the building and an external one standing right next to the entrance to the building. The self-checks make it possible to borrow and return books from the Main Library's collection.