On June 30th, after a year of preparation for studies in Poland, the holders of the General Wladyslaw Anders Scholarship Programme completed the "Zerówka" course at the Nicolaus Copernicus University. The classes were attended by 55 students from abroad: Belarus, Brazil, Georgia, Kazakhstan, Moldova, Russia, Romania, Ukraine and Uzbekistan.
The participants of the course organised at the Nicolaus Copernicus University in Toruń are scholarship holders of the General Władysław Anders Programme initiated by the National Agency for Academic Exchange. This type of training takes place in Poland at eight universities selected through a competition.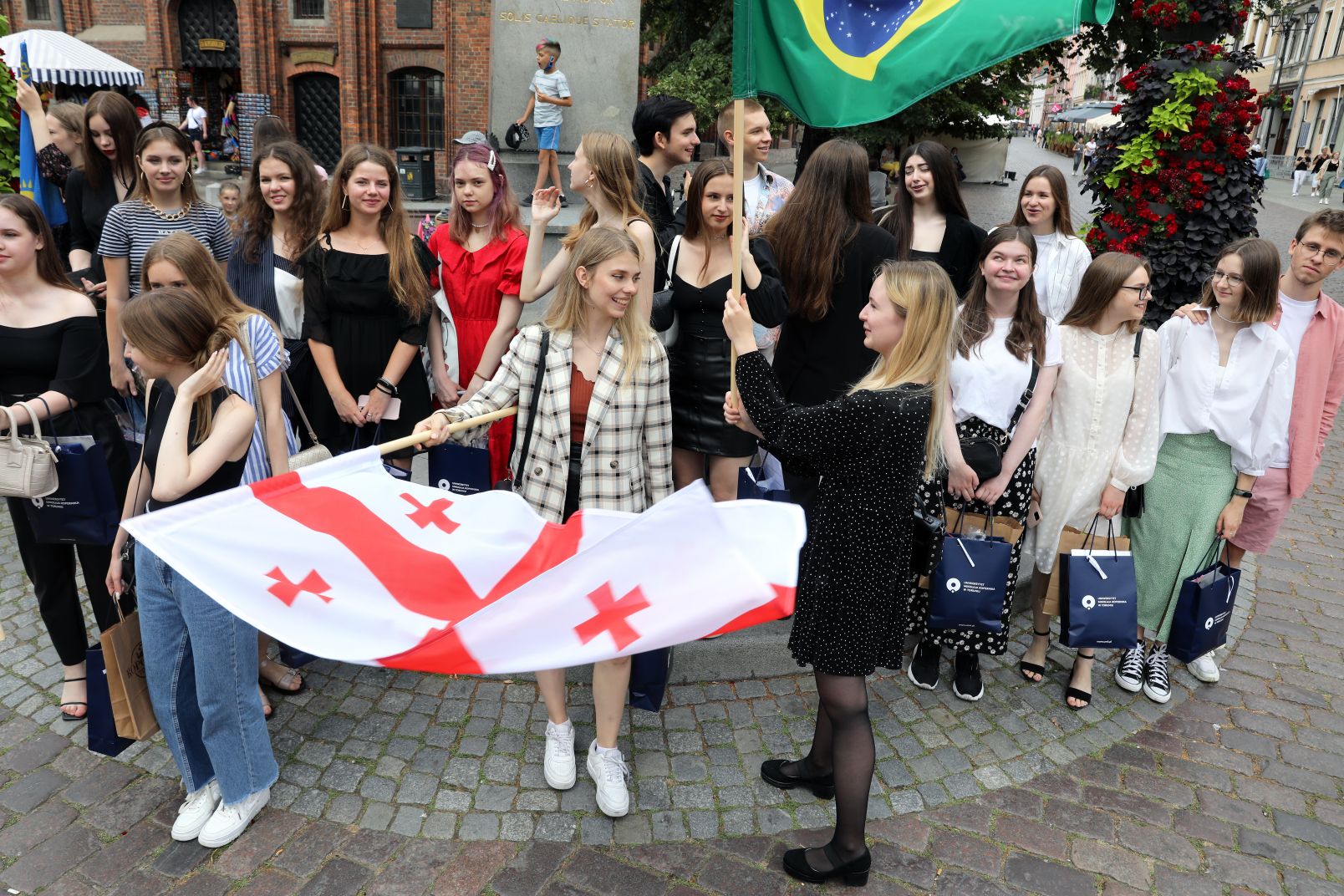 The course, informally known as 'Zerówka" (from the zero year of future students), covered more than 900 hours of learning and various activities. including almost 500 hours of Polish language classes and 60 hours of specialist language classes, as well as classes in Polish studies and subjects such as economics, mathematics, history, social studies, contemporary international relations, introduction to Polish culture, introduction to journalism, legal education, human rights and journalism, geography and information technology. As part of additional activities, the participants took part in museum and film lessons, and meetings with e.g., a naturalist, traveller, biblical scholar, and excursions to Gniezno, Ostrów Lednicki, Poznań and Bydgoszcz.
The future students have completed a language course at B2 level and can study at any Polish university. Some of them are planning to stay in Toruń.