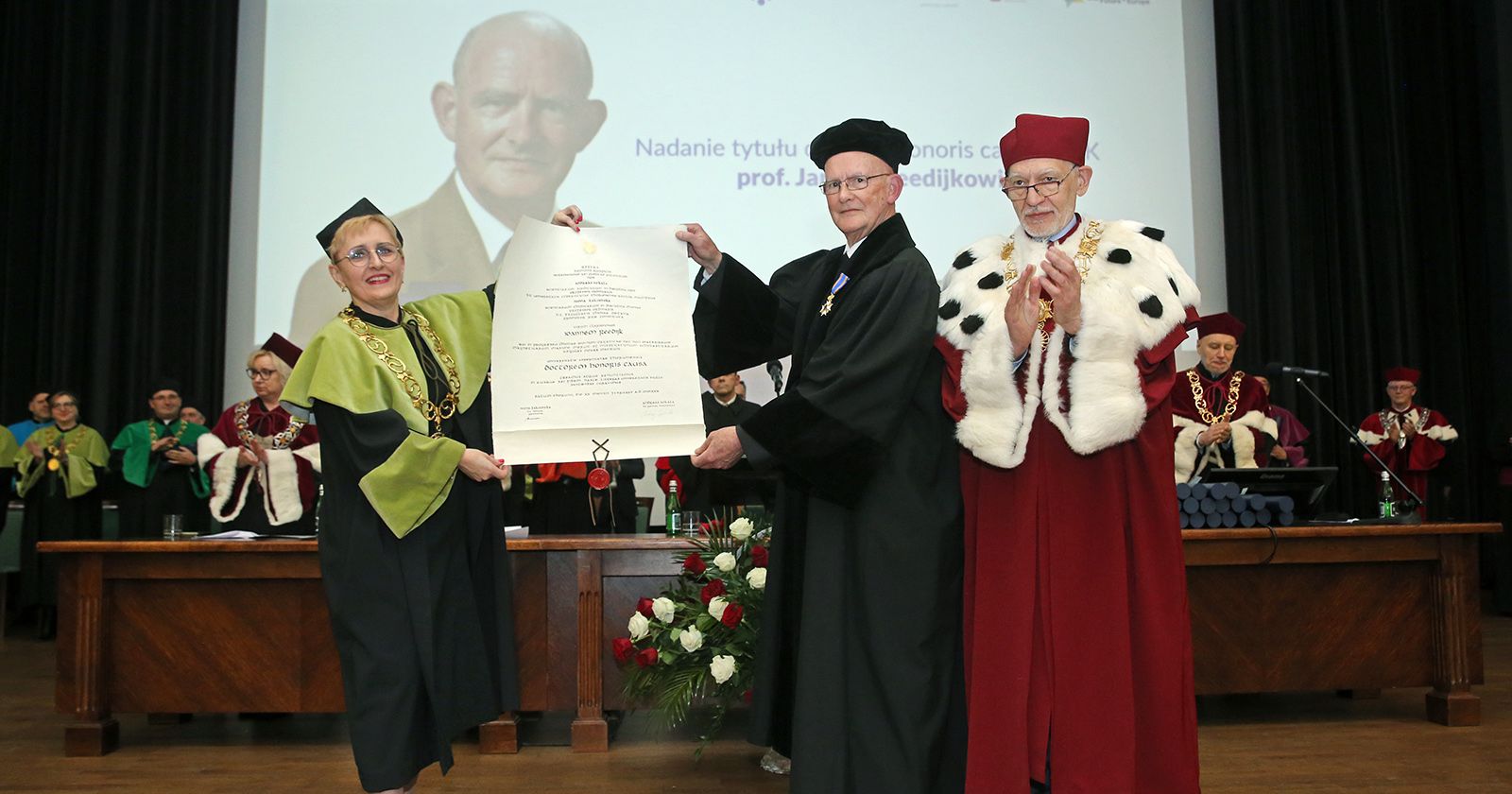 Exact sciences
Prof. Jan Reedijk with NCU Honoris Causa Doctorate
— Editors
Prof. Jan Reedijk of Leiden University was awarded a Doctor Honoris Causa by the Nicolaus Copernicus University during the University Day. The honor was bestowed on the scientist in recognition of his contributions to the creation and development of research in bioinorganic chemistry.
The Nicolaus Copernicus University Senate decided to grant Prof. Reedijk the honorary title (by Resolution No. 64 of December 20th 2022) based on the scientist's outstanding research achievements, as well as his ties with the NCU Faculty of Chemistry, resulting, among other things, in the involvement of the unit's staff in research in the modern and attractive area of bio-inorganic chemistry.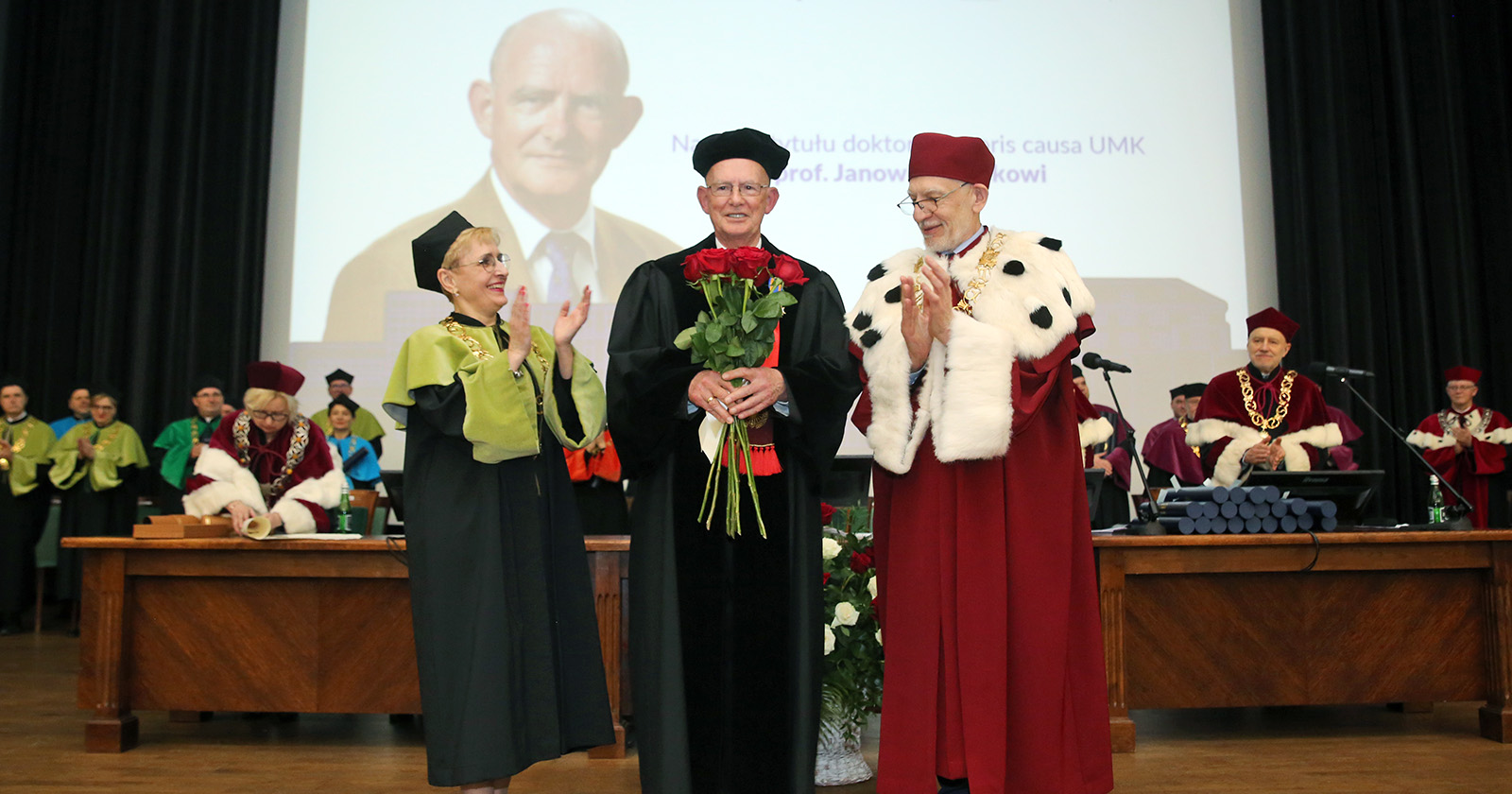 Professor Jan Reedijk was born in 1943 in Westmaas, the Netherlands. He studied chemistry at the University of Leiden, where he obtained a master's degree in 1966 and two years later, he was already a PhD.
After his doctorate, he began to build up his own research focus practically from scratch, which he was able to develop at the then the Delft University of Technology. In 1979, he became the Professor of Inorganic Chemistry and returned to Leiden, where he became head of the research group at the Institute of Chemistry. He held this position for 30 years until his retirement. He was also director of the institute from 2003-1015. As a visiting professor, he visited the universities of Cambridge, Louvain, Strasbourg, Münster, Riyadh, Milan, Dunedin and Toruń.
Prof. Jan Reedijk's research output includes more than 1,200 articles in top scientific journals. The professor is one of the most cited inorganic chemists in the world (more than 63 thousand citations).
Prof. Reedijk has been a member of more than a dozen prestigious international journals and has held many positions in IUPAC (International Union of Pure and Applied Chemistry), COST (European Cooperation in Science and Technology), EuCHEMS (European Chemical Society), Royal Netherlands Chemical Society, Royal Netherlands Academy of Arts and Sciences or Netherlands Organization of Advancement of Research, among others.
Prof. Jan Reedijk has received numerous awards for his scientific achievements and organizational commitment. Among other awards, he received the Max Planck Research Award for his contributions to bio-inorganic chemistry, and was elected honorary member to the Royal Netherlands Academy of Arts and Sciences and Finnish Academy of Sciences.