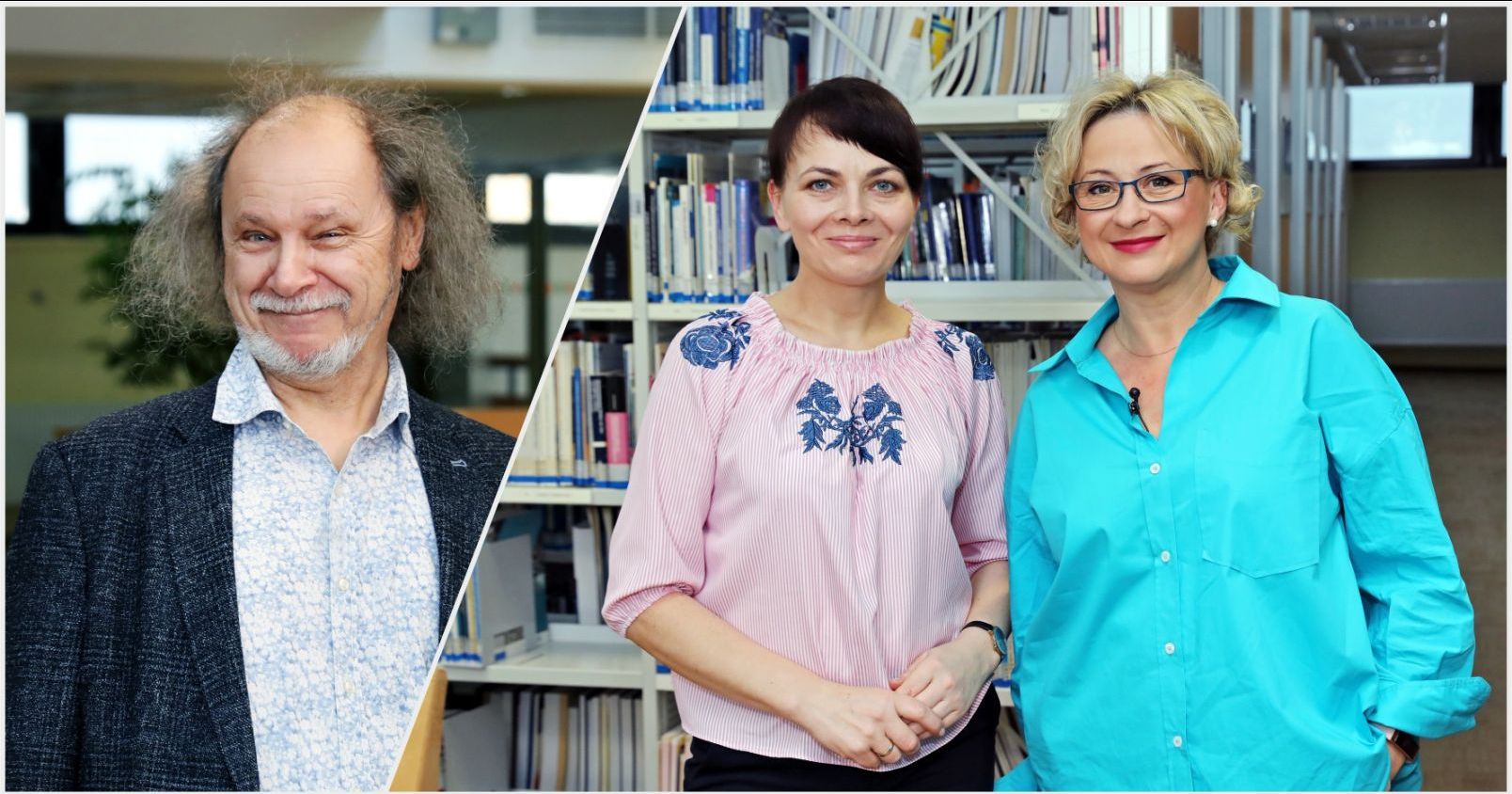 Campus life
YUFE Academy on the challenges of the present day
— Editors
Two lectures organized by the Nicolaus Copernicus University in Torun as part of the YUFE Academy will be held on November 29th and December 6th.
The YUFE Academy is a series of lectures, workshops and classes organized by universities affiliated within one of the first European universities - the YUFE (Young Universities for the Future of Europe) alliance. The lectures are related to the alliance's 4 areas of interest: citizen well-being, digital society, European identity and sustainable development, and are conducted in English or the local language of the partner university.
Two lectures are scheduled at the Nicolaus Copernicus University as part of this series:
On November 29, dr habil. Elżbieta Grzelak-Kostulska, NCU Prof., and dr. habil. Jadwiga Biegańska, NCU Prof., researchers from the Faculty of Earth Sciences and Spatial Management, will speak about "Tomorrow's tourism - from crisis to transformation" in Polish.
The event will be held online and will start at noon:
Abstract: Tourism is one of the most important economic sectors in the world. It employs one in ten people on Earth and provides a livelihood for hundreds of millions of others. For this reason, many of us are wondering about its future. Will the crisis in tourism caused by the Covid 19 pandemic be able to turn the industry around? Is a new opening possible to transform it into a more sustainable, inclusive, resilient one? Where is the tourism of tomorrow heading? What kind of tourists will we be?
On December 6 at 12:00 a.m., a lecture in English entitled "Artificial Intelligence, Neurotechnologies and Human Augmentation" will be delivered by Prof. dr habil. Włodzisław Duch from the Faculty of Physics, Astronomy and Informatics. The event will have a hybrid formula - you can either listen to the lecture in room 8 in the University Library or on online on YouTube:
Abstract: Artificial Intelligence has great impact on every aspect of technology, including neurotechnologies used for human augmentation. In recent years progress in methods of brain activity measurement, analysis of neuroimaging and electrophysiological data, and understanding of brain processes, opens new areas for transdisciplinary applications. Identifying patterns in brain signals measure by electrophysiological (EEG/MEG, ECoG) or or neuroimaging techniques (fMRI, PET) fingerprints of brain activity are discovered, representing thoughts, intentions, emotions and other mental states. It leads to many applications, from objective diagnostic methods in psychiatry, therapeutic interventions using neuromodulation, neurorehabilitation based on direct brain stimulation combined with behavioral procedures. Applications for treating epilepsy, major depression, addictions, and other mental problems, are already on the market. Healthy people try to optimize their brain processes through neurofeedback. Brain-computer interfaces (BCI) allow for direct coupling of brains with electronic devices.


The full offer of lectures of the YUFE Academy series is available on the YUFE Virtual Campus. Those pursuing the YUFE Student Journey who are aiming to obtain a certificate should register for a lecture via the aforementioned platform. The deadline for registration in the system is the day before the lecture is delivered. For others, prior registration is not required.